COVID-19 Notice: The conference committee are closely monitoring any specific travel advisories through official channels, which include the World Health Organization (WHO) and local government. Before traveling to the conference, please check with conference secretary to see updated status information as the details may be subject to change. Thank you for your understanding.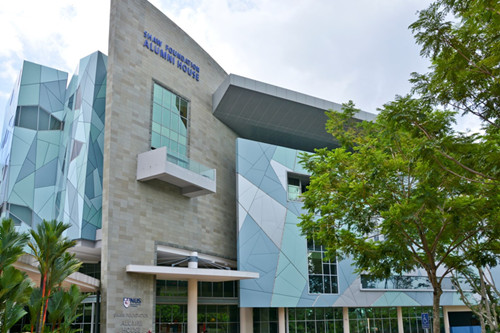 As a focal point for alumni activities organised by the NUS Office of Alumni Relations, the Shaw Foundation Alumni House plays host to a variety of exciting events and programmes throughout the year. Opened in March 2009, the building houses an auditorium, several seminar rooms, food and beverage outlets, and an Alumni Service Centre to meet the social, business and professional needs of alumni. Whether you need to organise small meetings, full day seminars for a few hundred attendees,or networking events where participants can walk around and interact freely, we have the perfect venue for you. Managed by the NUS Office of Alumni Relations, the Shaw Foundation Alumni House boasts a seamless combination of lush gardens, beautiful interiors and state-of-the-art audio and video systems, making it your choice venue for special events.
Fraud Alert!
Conference staff will NOT call to ask you pay via phone for registration/lodging/air ticket etc. Please ignore any calls/emails that ask you to pay. If you received any suspicious emails or phone calls send/call from non-official contact, please write to let us know.